Never mind his Olympic medals, hurdler Kerron Clement's big claim to fame is that he appeared in a Beyonce music video.
For a hit song, no less.
It was a brief cameo in "Run the World (Girls)." There he is next to the mega pop star: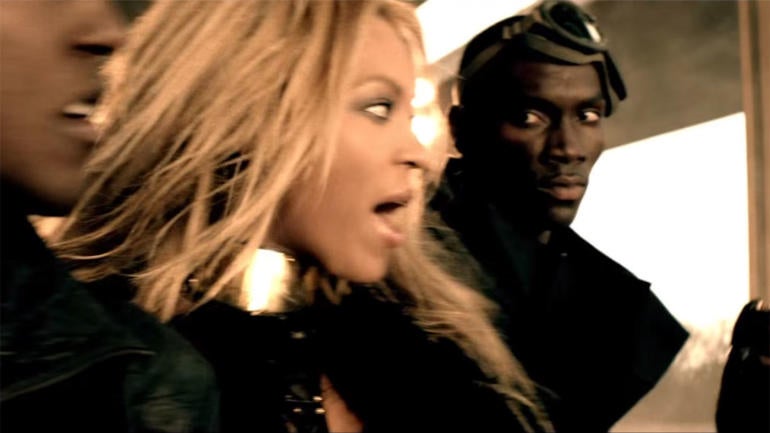 It's actually a funny story how Clement came to be in Beyonce's video. He went to an audition to support a friend, but Beyonce asked some of the men to line up against a wall. She chose Clement.
Check him out around 1 minute, 47 seconds into the video. Beyonce dances around and then shoots a look his way, and places her hand on his left cheek.
Clement laughs when asked about the video.
"She chose the guys she wanted in the video and chose me. I really was there to support a friend," he said.
Right now Clement's back at the day job, trying to add another medal to his collection. He already has a gold (4x400 relay) and a silver (400 hurdles) from the 2008 Beijing Games. He will be one of the favorites in the Olympic final in Rio de Janeiro on Thursday night.
Speaking of Beyonce songs, it's hard not to start humming "Single Ladies (Put a Ring on It)" after what triple jumper Will Claye did Tuesday at the Olympics. Moments after capturing a silver, the American leaped into the stands and asked his longtime girlfriend, hurdler Queen Harrison, to marry him.
 

— USATF (@usatf) August 17, 2016
She said yes. So he went and put a ring on it.
Oh oh oh oh oh oh oh oh...